Tonight is our last night in London. I've been here for four months, Alison has joined me for a week in March and the last two weeks.
It might be a stretch to say that living in London has been a life-changing experience, but my visit to the London School of Economics has been nothing short of spectacular. But living in London has also given me the chance to start down the path of sequence of courses at the Wine and Spirts Education Trust.  As I blogged about yesterday, I took my WSET Level 3 test yesterday.  If I pass, I'll enroll in the WSET Diploma in the Fall.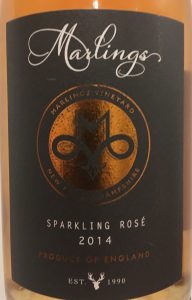 Serendipitously, the owner of the apartment I rented in London is Mark Barber, one of the proprietors at Marlings Vineyard.  Mark was kind enough to give me a bottle of their 2014 Sparkling Rosé.
It seemed only appropriate to celebrate a wonderful stay in London with it. It's a great wine.  Dry, but not brut-dry, with a lovely pearlescence, it has a hint of yeast on the nose, and a soupçon of cherry on the palate.  Totally refreshing and delicious!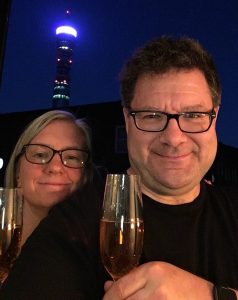 We are headed to Germany (and all that wonderful Spätburgunder) tomorrow.  Friday Night Flights will start in earnest next week and we'll be adding much more content to the site over the next few weeks.  But I am certain we will be back to London very soon!
Auf wiedersehen, England!