Welcome to Friday Night Flights for 8 June 2018…  a humid and sticky night in Bonn, indeed.
I'm without my trusty sidekick Alison Beach tonight and so I won't be able to give you a "blind" report in the manner to which you've become accustomed.  Alison is off leading a class of Ohio State students to the Blackfriary Archeological Field School in Trim, Ireland.  Clearly her priorities are not in order…  and she has the good camera with her. I'll try to solider on, two bottles staring me in the face, without her.
I don't think drinking these wines "nonblind," as it were, will affect my judgement much, as you'll see.  But I won't break format, and so there will be some suspense for you until the "reveal," as usual.  I will note, though, that both wines were slightly chilled before tasting.
Wine A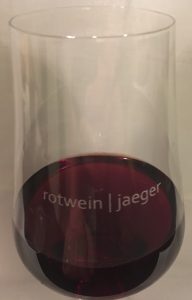 Wine A presents with a medium ruby color.  It has a lovely "pinot" nose, with light floral notes, along with vanilla, raspberry, and a hint of strawberry.  It's quite delicate and lovely.
On the palate, Wine A has refreshing acidity, balanced by good fruit flavors of raspberry, red cherry, a bit of kirsch, and a touch of spice on the nice finish, which is medium(+) in length.  The body here is on the low side of medium, with silky tannins and the acidity balancing the excellent fruit.
Overall, a very pleasant wine.
Wine B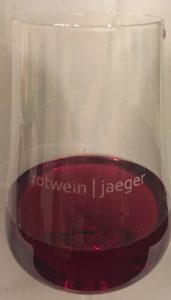 Wine B is lighter than Wine A, a pale ruby.  On the nose, one notes that it is definitely matured at least partially in new oak, but these vanilla notes, while strong, are pleasant. There are some light cherry and strawberry aromas as well.
The acid in Wine B is more restrained than in Wine A and on the palate there are notes of cedar and sour cherry, with a bit of spiciness.  The tannins here are slightly more pronounced than in Wine A, with medium alcohol and a shortish finish.
This is a good wine, definitely well-made and drinkable.
Click here to see what we were drinking…